What is this eBook about?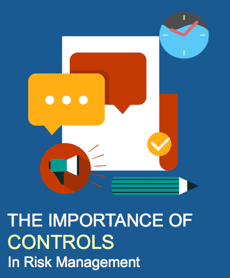 Simply by getting back in touch with our controls, understanding them better and understanding how they relate to the various risks we face on a day to day basis, we can add significant value to our business.
When we have a clear understanding of our risks and controls we can look for improvements in their efficiency so we achieve more for less. What is your main Risk Control?
Download this eBook, and learn important information about this topic, including:
What aspect(s) of risk does a control modify
Types of controls
Which measures should be recorded?
And More...
Enjoy it and share it with your team!